RallyUp Referral Program
Join our mission empowering organizations to do important work in the world. Get a $25 Visa gift card for referring any qualifying 501c non-profit organization to RallyUp. They'll get a $25 Visa gift card too, plus the world's most powerful fundraising solution.
Bonus! Your referral can receive an additional $100 Visa gift card once they start fundraising.
So easy! Here's how it works:
Step 1
Submit the information of the qualifying 501(c) organization you want to refer in the form below
Step 2
Your qualifying referral creates a RallyUp account and completes a 15-minute call with one of our Fundraising Specialists
Step 3
You both receive a
$25

Visa gift card!
Don't risk your important mission to a weaker platform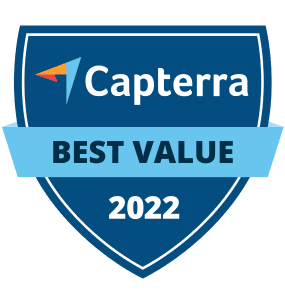 Frequently Asked Questions
Can I participate in the referral program if I'm not a RallyUp user?
Yes! Whether you are a RallyUp customer or not, you can send us referrals. We welcome anyone looking to participate in our referral program.
What counts as a qualifying referral ?
A referral is a qualifying referral once they create a RallyUp account and complete a 15-minute call with one of our Fundraising Specialists.
They must be an employee of or otherwise qualified to make decisions regarding fundraising platforms for their/a 501c Organization. The 501c organization must be new to RallyUp and you cannot refer yourself.
The organization should fundraise annually or intend to run a fundraising campaign on the platform within the next 90 days. (Exceptions may be granted.)
How can I track the status of my referral?
You'll receive an email notification when you first submit your referral. If your referral is successful, you will receive your $25 Visa gift card. The 501c organization you refer will also get a $25 Visa gift card. When they create and complete a successful campaign, they will additionally receive a $100 Visa gift card.
Is there a limit on the number of organizations I can refer?
Nope! You may refer as many 501c organizations as you'd like.
How will I get paid?
You'll be paid via digital Visa eGift Card.
When will I receive my referral bonus?
RallyUp will issue both the $25 referral bonus to you within 30 days of your qualifying referral completing a 15-minute call with one of our fundraising specialists.
When will my referral receive their extra referral bonus?
RallyUp will issue the extra $100 referral bonus to your referral within 30 days of completing a successful campaign that raises $2500 or more. They will get a dedicated fundraising specialist who will help them design a fundraiser and build a great marketing strategy. We're committed to their success!
Where can I ask questions?
Want to know more about the program, or inquire about an in-progress referral?
Email us at referrals@rallyup.com
Our customers can't stop raving about RallyUp!
"

RallyUp is one of the most intuitive and easy sites I have the pleasure of using! We utilize RallyUp annually during our United Way campaign to create online Raffles for our employees to participate in. The process is very simple and straightforward, yet powerful. I couldn't ask for a better experience!"

Comcast

Community Impact Boston
"

Based on our decade of experience dealing with online donation processing providers (including Razoo/MightyCause and Indiegogo), we can say without reservation that RallyUp is the best one that we've worked with. They provide every format we could possibly need on one platform. It's easy to set everything up and it's all designed to be used intuitively."

Regina Y.

The Pixel Project