Powerhouse 50/50 Raffles – 100% Success!
Welcome to your soon-to-be favorite fundraiser. Our famous simple setup is even simpler with Powerhouse 50/50 Raffles. They're designed to do one thing: your 50/50 Raffle.
That means you do less work while raising donations faster. And, just like RallyUp, they're free!
Half the pot – twice the excitement
You've heard of the mighty Raffle but what is the 50/50 Raffle?
This is simply a style of Raffle that splits your total donations into two. Half the total donation amount will go to your organization, and the other half will go to your Raffle winner.
Enhanced 50/50 Raffles gift you the power of choice
Enhanced 50/50 Raffles empower you to split your cash pot any way you like. Want to split the pot 60/40? 30/70? The world is your (fundraising) oyster. And you can have multiple winners, splitting your pot to give more prizes to more donors!
Design your Enhanced 50/50 Raffle, your way. Pull your cash prize from donations from:
All the fundraising Activities in the Experience
All the Raffles in the Experience
Only the Enhanced 50/50 Raffle
You win, your supporters win, everybody wins!
Instant 50/50 Raffle. Instant Power.
Welcome to fundraising's first-ever Instant Raffle. Save time with pre-designed 50/50 Raffles ready to launch for your perfect experience.
This dynamo template gives you a quick, easy start for your next 50/50 Raffle:
A Raffle ready for your fine details
A stunning page design that's customizable
A predesigned Peer-to-Peer participant center
And so much more
View our demo and witness what this amazing technology looks like in the real world
This could be YOUR raffle!
Fundraise for free…forever!
Every feature is in the palm of your [cyber] hand. And is free with donor tipping.
That means, you can launch your fundraiser and raise money without spending a single dime!
Total power, total flexibility and total support
Your winning formula with ticketing tiers
Your supporters will love you for empowering them with more tickets for their buck when they buy more.
You just got complete control
Manage your Raffle with an insightful dashboard and high-end control center. Enjoy all the power you could ever want or need.
Your personal fundraising team awaits
Our fundraising specialists are ready to take your call, receive your email and hold your virtual hand from start to finish!
Word on the street is RallyUp is exactly where you need to be
"Such an easy way to manage a fundraiser!"
We needed to raise money, and wanted to get the info out to as many people as possible. We wanted a service that would manage all the entries, collect the money, and pick a winner. All we had to do was set up the website and then share it.
Justin W.
Owner
Review from G2
"Great platform for various fundraising needs"
The online system made managing event ticketing and raffle sales much easier. Tedious tasks were completed through RallyUp, and we could still track the total funds raised, event ticket sales, and raffle sales. The raffle ticket sales was the best part because it was a virtual raffle. This means it was much easier to manage while providing people with the option to buy tickets with card, cash, or check.
Karina D.
Director of Communications
Review from G2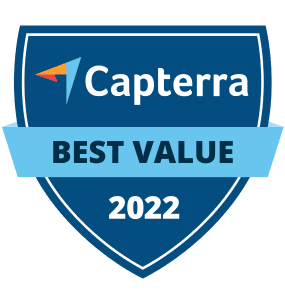 Yes! I want to do a 50/50 Raffle with RallyUp right now